14.9.2020 /
We've been keeping a secret… World premiere at Busan!
It is an honor to officially announce the World Premiere for our short film Kanya!
We are stoked to announce the world premiere screening of film Kanya, directed by Apoorva Satish, will take place at the 25th BUSAN International Film Festival, which takes place between October 21-30, 2020. Kanya will be featured in the Wide Angle: Asian Short Film Competition. This section is dedicated to exhibiting outstanding Asian short films and documentary films that offer an original and challenging cinematic vision.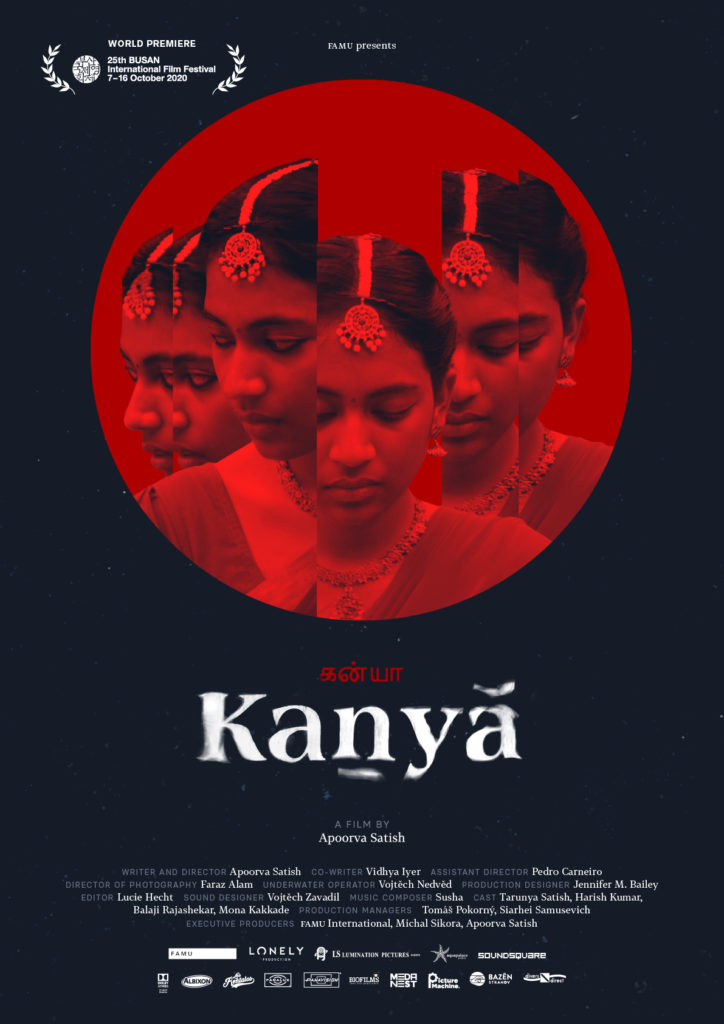 In 1996, Busan International Film Festival was founded as the first film festival in Korea. Since then, the festival has played the key role as a cultural bridge between Asia and the rest of the world by introducing all types of films from around the globe. At the same time, it has focused on discovering new talents from Asia and promoting their films to the world. Busan International Film Festival is one of the most enthusiastic film festivals in the world where filmmakers share their cinematic world with passionate audiences.
Kanya is the story of an adolescent girl growing up between the values of occidental and traditional cultures, whose aspirations of becoming a competitive swimmer takes an unexpected turn when she gets her first period.